Dakar 2016: cheer for InstaForex Loprais Team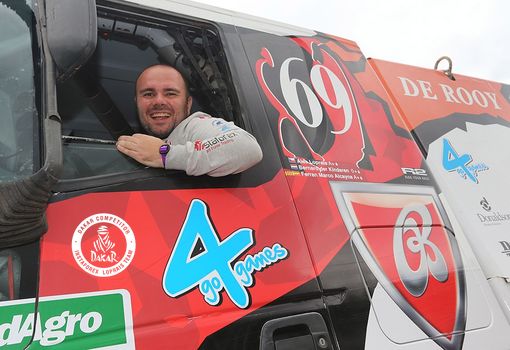 Dakar Rally 2016 started on January 2 in Buenos Aires. The route passes on Argentine and Bolivian territory and it has already become a real test for InstaForex Loprais Team. The Argentina's weather is not helping race participants – raging storms forced organizers to cut the distance of special stages and the third stage of the truck standings has been cut because of the failed ground.
Ales Loprais and his team have to overcome almost 9000 km along south american continent and then the trucks caravan will finish in Argentinean city Rosario. Due to Peru quitted the list of Dakar participating countries the new route was created which will force racers to change their way of managing. Less dunes and more piloting stages are waiting for InstaForex Loprais Team on their way to victory.
About the middle of the race on January 10, participants will gather in Salta for the resting day. But the time in Salta is not only the rest. The team will have to conduct a full service and equipment repairing, pilots have to sleep well and take a course to Rosario with a new strength. The last 6 stages will be held in the foothills of the Andes where racers will overcome sandy dunes, gravel stages and winding hilly tracks.
Follow the results of the Dakar 2016 stages – cheer for InstaForex Loprais Team!